Readers of the professional magazine 'Fliesen & Platten' have elected ViSoft Premium 2012 in first place.
And you as ViSoft customers contributed as well: Many thanks for your support, your participation in the election and your commitment.
"It's a splendid feeling to be confirmed in such a way by experts and professional users"
ViSoft CEO Rainer Nissler gladly says. And he already looks forward:
"This recognition is an incentive to continue advancing the product at a high level !"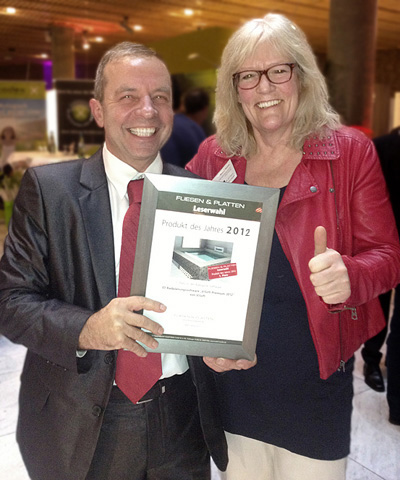 Furthermore we wish you a lot of fun working with the certified Product of the Year 2012!